Thai Yoga 6 Energetic Healings
Practiced with comfortable clothes on a mat, it stimulates your overall metabolism and energy channels allowing physical and emotional blockages to be released and restored.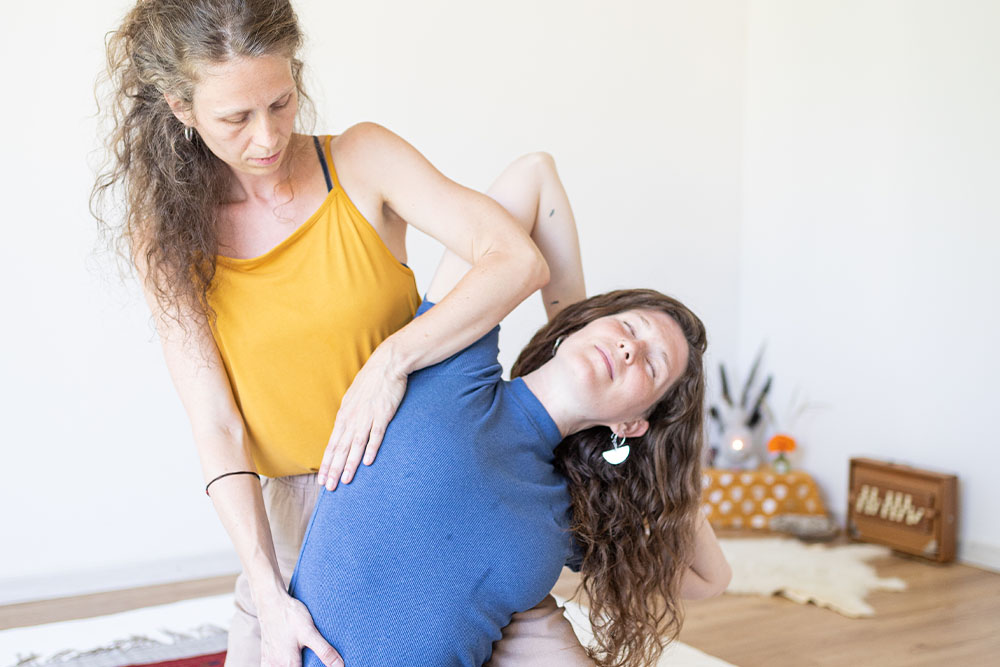 Thai Yoga Massage
Your body is gently moved and stretched while the main energy lines – meridians – are stimulated by gentle pressure and joint manipulation. Blockages are released and energy can be restored to its natural flow. Seen as a sacred dance it is practiced following the teachings of the Buddha. Each session is personalized.
90min – 165 CHF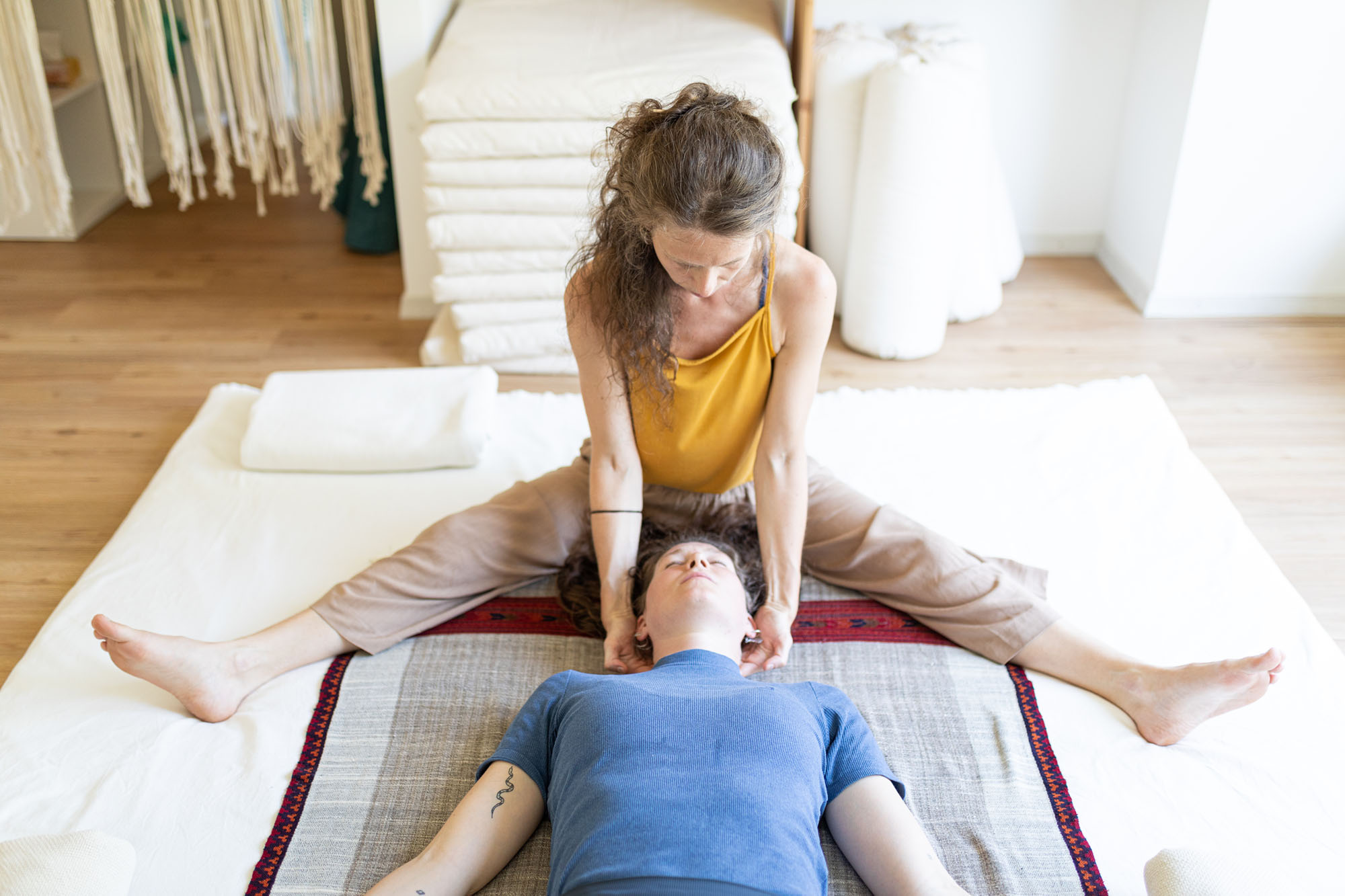 Intuitive Chakras Balancing
We start with a short Thai Yoga massage sequence to relax the physical body and energy channels. The use of crystals, herbs, voice, drums or other tools are brought, to unfold the subtle energies of your being. A neutral space is created for you to connect with your embodied and spiritual wisdom.
90min – 165 CHF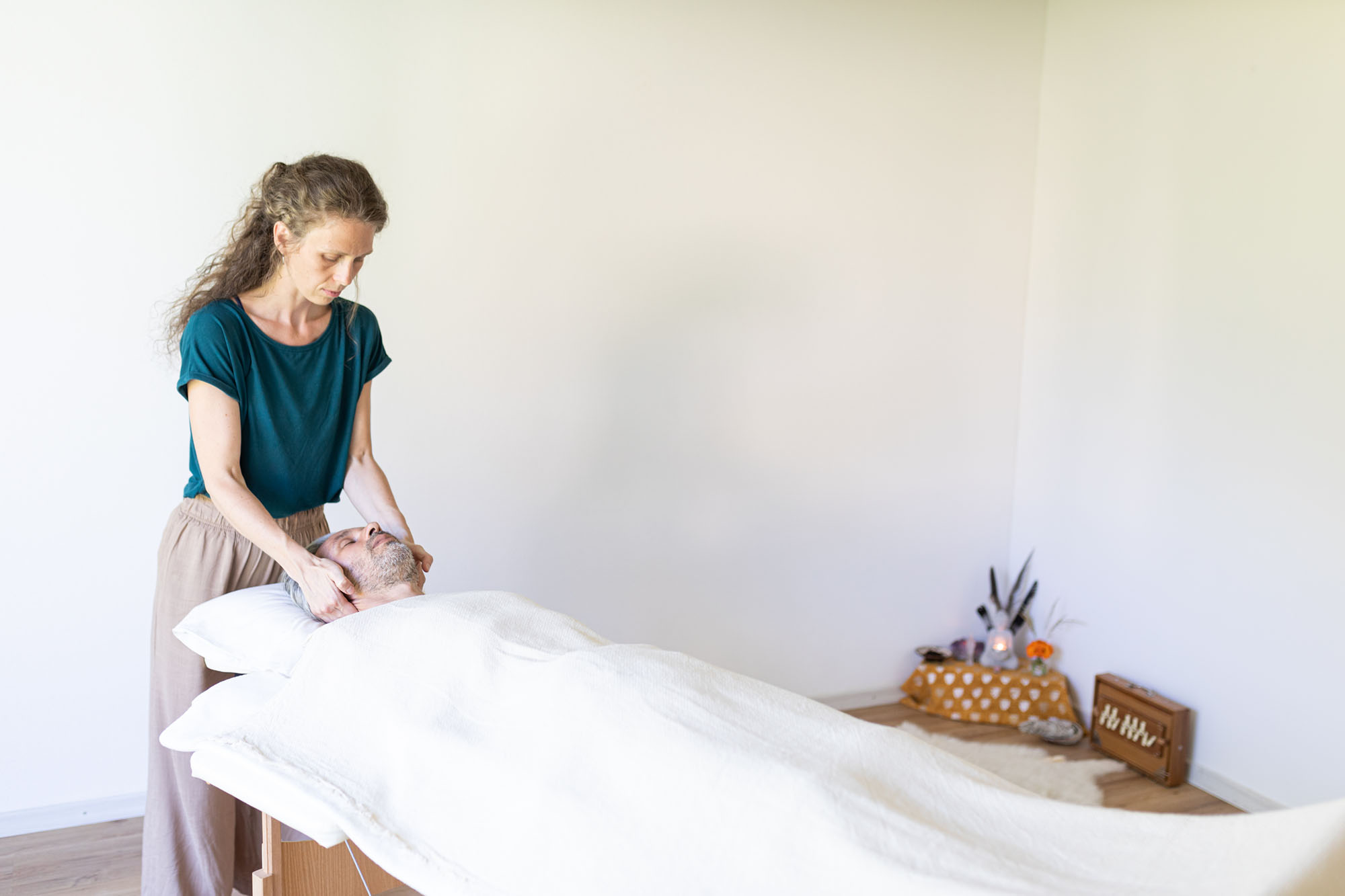 Reiki Healing
Reiki is a Japanese healing practice working on the subtle energy field flowing through the body. Guided by the
spirit of healing
, each session is unique and will activate your self-healing potential by accessing deeper emotional, history and insights layers. Light in touch yet deeply effective, it is rooted in energetic teachings nurturing the whole body back to peace.
60min – 120 CHF
About Thai Yoga Massage…
Around 500 BC a contemporary of Gautama Buddha called Shivago Komaparaj developed a form of healing from his meditative and healing experiences, based on the principles of yogic energy channels, known as meridians.
Thai Yoga Massage is part of a larger body of knowledge called TTM (Thai Traditional Medicine). Thai Yoga Massage, slightly different from well-known Thai Massage is an amalgation of India yogic healing, Chinese medicine and local tribal wisdom. It also holds elements of buddhist philosophy by applying the principles of Metta (loving kindness), Karuna (empathy, sympathy), Mudita (authentic joy) and Upekha (equanimity).
It is an holistic treatment where physical disbalances are seen being related to emotional and mental stress. It will help release existing blockages so that Prana (vital energy) can flow again, stimulating the self-healing powers of the body.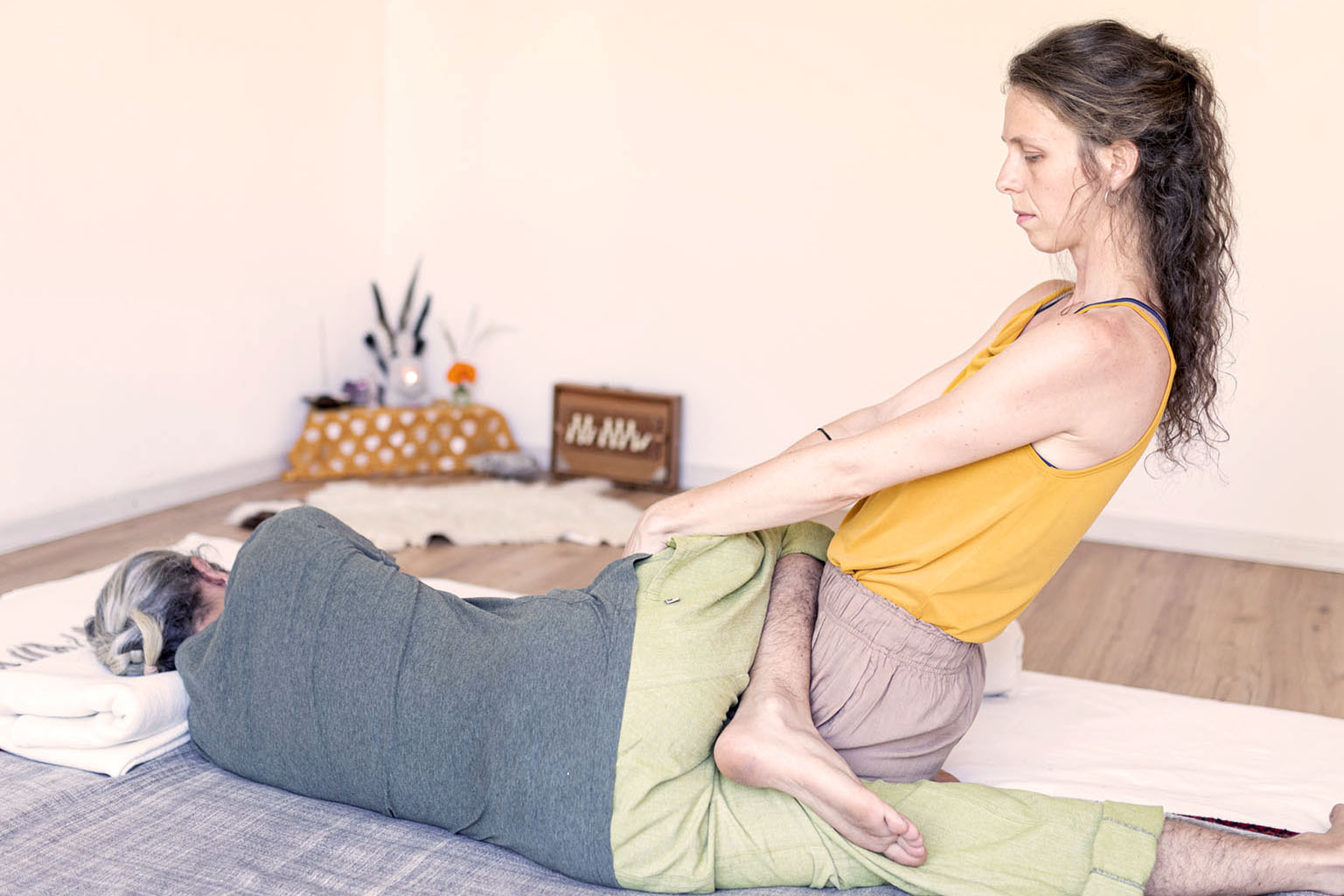 Benefits
Relaxes the nervous system
Relief from pain and stiffness
Improves circulation of fluids
Boost immune system and eliminate toxins
Improves range of motion and flexibility
Lubrification of internal organs, bones and joints
Releases emotional and energy blockages
Helps digestion, respiration & general metabolism functions.